Micro and mini UAV for measuring and surveying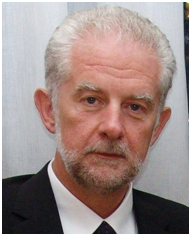 Stefano Gennenzi
AIBOTIX Italia, Italy
email: Questo indirizzo email è protetto dagli spambots. È necessario abilitare JavaScript per vederlo.
ABSTRACT
The extraordinary progress experienced in recent years in the micro and mini UAV technology, have led to the development of several applications in civil and military domains.
As the market is expected to grow and more areas of application are exploited, the need arises for further integration of data with existing measurement platforms (both terrestrial and spatial) and for more advanced technical solutions.
The paper gives a general overview of this evolving scenario, with a special focus of some of the most promising areas of investigation as the swarm concept, where a number of unmanned aerial vehicles (UAVs) work in concert taking measures and data of different types, calculating their relative and absolute position, working cooperatively toward particular missions, avoiding each other while moving quickly and in tight formations.
Subsequent possible applications in military and civil environments are described, as the regulatory issues arising from this fast moving scenario.
ABOUT THE SPEAKER
Stefano Gennenzi is President of Aiviewgroup, a precision survey and monitoring company. He is also founder of Aibotix Italia, one of the leading companies in micro UAV technology. Formerly he was vice president at Arthur D.Little and Solving International, responsible for technology and innovation practice.
He holds a Electronic Engineering Laurea degree cum laude from Università La Sapienza, Rome.